Greenville SC has recently taken the spotlight as the number 3 top place to visit during Spring Break, as declared by Good Housekeeping Magazine. Outranking New York City and Disneyland, this charming city is a treasure trove of family-friendly activities for residents and visitors alike. Team Matsuda is here to guide you through the best things to do in Greenville SC during Spring Break.
Top Things to Do in Greenville SC during Spring Break
Why Greenville SC is the Perfect Family Destination
Good Housekeeping recommends Greenville SC as an ideal destination for families seeking a variety of activities in a low-key getaway. Greenville's charming downtown, extensive park system, and world-class attractions make it a top choice for family vacations, outshining Disneyland and New York City. As the proud recipient of the Good Housekeeping 2023 Family Travel Award, Greenville boasts stroller-friendly paths, a modern airport, and over 100 daily nonstop flights.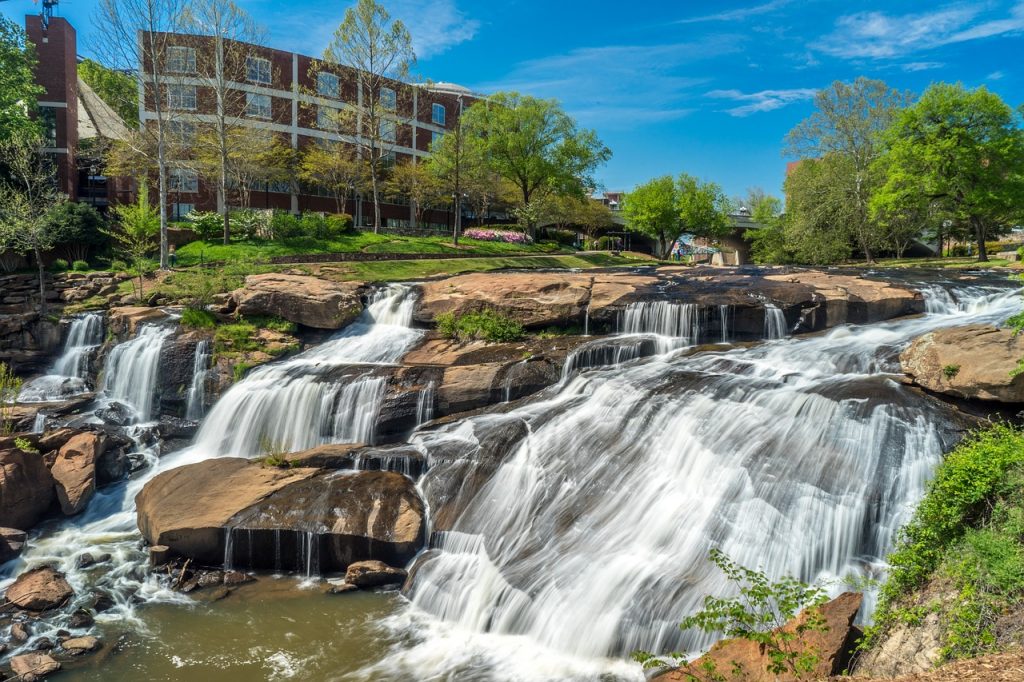 Greenville-Spartanburg International Airport: Your Gateway to Greenville SC
The Greenville-Spartanburg International Airport (GSP) has played a significant role in putting Greenville on the map as a popular travel destination. Good Housekeeping highlights the airport's modern amenities and more than 100 nonstop flights daily, making it a breeze for families to reach and explore the city. GSP further sweetens your journey with dining and shopping options, complimentary Wi-Fi, and ample parking facilities.
Stay in Style at SpringHill Suites by Marriott Greenville Downtown
When it comes to accommodation, look no further than SpringHill Suites by Marriott Greenville Downtown. Good Housekeeping's tester was "seriously impressed" by the hotel, which is just a few blocks from fun shops and restaurants. The family-oriented hotel features whimsical egg chairs in the lobby and a heated outdoor pool, ensuring a delightful stay for guests of all ages.
In conclusion, Spring Break in Greenville SC promises an unforgettable experience for the whole family. Outranking both Disneyland and New York City, this charming city has so much to offer. Plan your visit now and discover what all the buzz is about!
---
Before you start planning your next adventure in Greenville, allow us to introduce ourselves! We are mother-daughter duo, Team Matsuda Realtors. We are passionate about helping families find their dream home in this amazing city. We understand that a home is not just a place to live but also a sanctuary where you create precious memories with your loved ones. Our team is committed to making your home-buying journey a seamless and enjoyable experience, so you can spend your time exploring all the exciting things that Greenville has to offer. Don't hesitate to contact us for any questions or to schedule a home tour. We can't wait to welcome you to our vibrant community and help you make Greenville your new home!