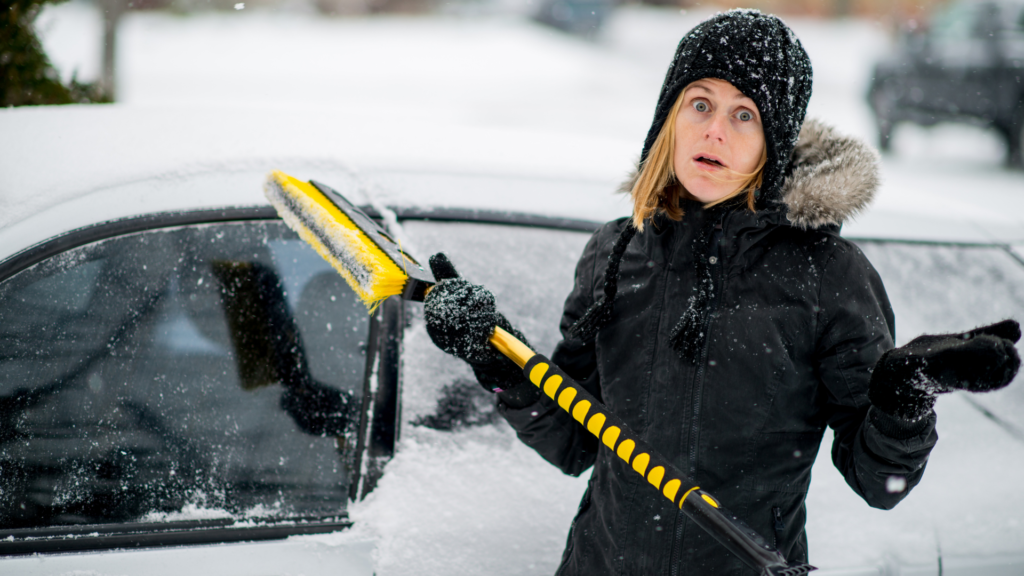 Use a Windshield Cover
If you need to protect your car without a garage, a great way to protect your windshield is to use a windshield cover. In the morning, clearing your windshield is as easy as rolling up the cover to reveal the ice-free windshield beneath.
For a low cost, quicker option, using a towel to cover your windshield is one of the best methods to reduce time scraping ice. Ice and snow will collect on the towel, but the towel provides a barrier leaving your windshield pristine beneath. Choose a clean, dry towel that is not too fuzzy. Lift your windshield wipers and lay the towel over your windshield, then fold the wipers back down to hold the towel in place.
Stand up Your Wipers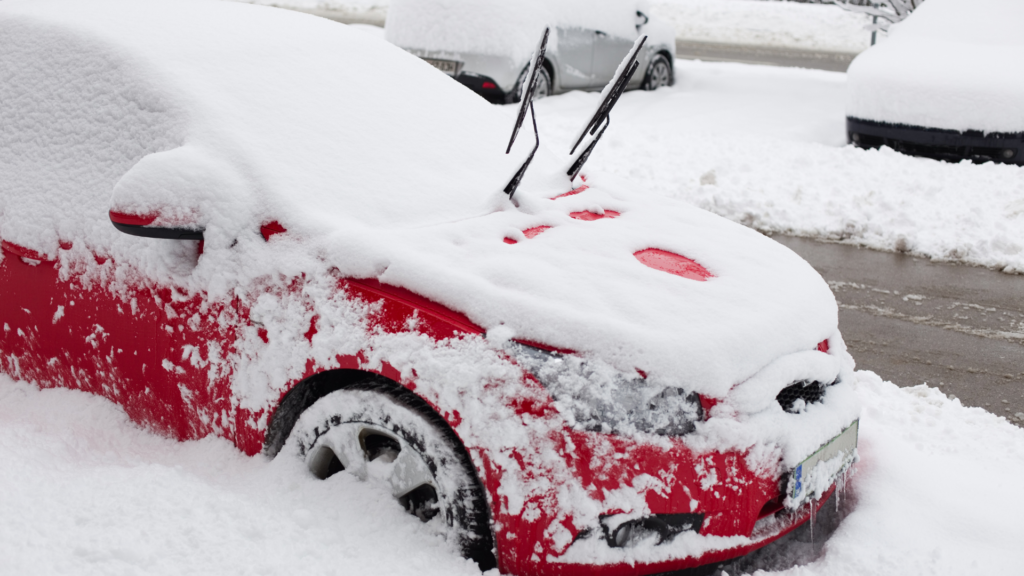 If you don't have anything to cover your windshield, a good rule is to lift your windshield blades up and out of the way when your park. This prevents damage to your wipers and makes de-icing much easier.
Use Cooking Spray on Door Seals
Due to moisture collecting on the door seals, parking your car outside increases the chances of your car doors will freeze shut. A great way to prevent this from happening is to use a small amount of cooking oil on your door seals. Because oil repels water and has a much lower freezing point, this simple trick can keep you from ever having to deal with frozen doors again.
Make Smart Parking Choices
If you must park outside during a Winter storm, make sure you do not park near the eaves of your home or trees. Snow and ice can accumulate in these places and avalanche onto your car causing damage. Try to park in an open area with at least 10 ft around your car from structures or overhanging branches.
Prepare for Dead Batteries
Cold weather can take all of the power from your car battery, leaving you with a car that won't start. If you have to leave your car outside during a winter storm, you may want to invest in a portable jump-starter to quickly get you out of a jam.
Fill Up Your Tank
It is important to make sure the gas in your car is at least at half a tank before parking it during a Winter storm. If you have a low amount of gas, you could risk freezing it in the tank or gas lines, making your car inoperable or causing damage.
Ask Us Anything!