Here is your spring guide to home maintenance courtesy of Team Matsuda Realtors expert real estate agents in Greenville and Spartanburg, SC.
Spring flowers bring…for sale signs? Spring is the perfect time to begin a home search, start the process of listing your home for sale or spruce up your forever home. To make it easier, skim through our checklist of spring maintenance to tackle any projects full force.
Completing this checklist will minimize any last minute to-do's. Whether you are aiming to place your home as a frontrunner on the Greenville or Spartanburg, SC Real Estate market or seeking to embrace the fresh theme of the season, this checklist will be the guide you keep reaching for.
If you need help with any of these tasks, please call or text us at 864-205-7653. If we can't help you, we can certainly connect you with someone who can!
Feel free to download this image by right clicking and choosing "Save-as" if you would like to print.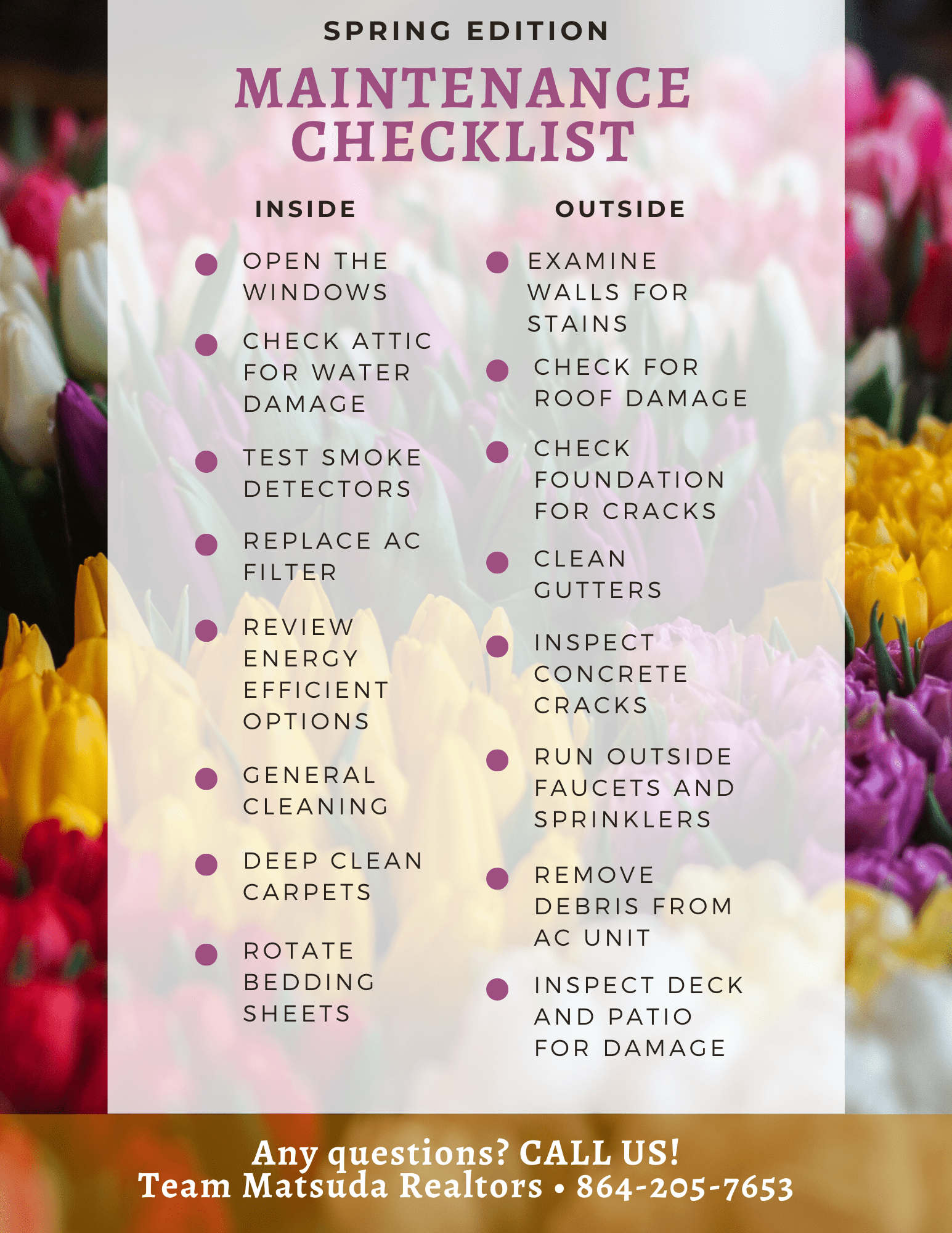 Just Listed Homes For Sale in the Upstate, SC