Homeowners and businesses across the country are powering up Christmas light displays that show off their creativity and love of the holiday season. If you live in Upstate, South Carolina, or plan to visit soon, here is a list of the best Christmas light displays in Spartanburg and Greenville to visit during the holiday season.
*Updated for 2020, but, please be sure to check links for any changes due to weather, etc.*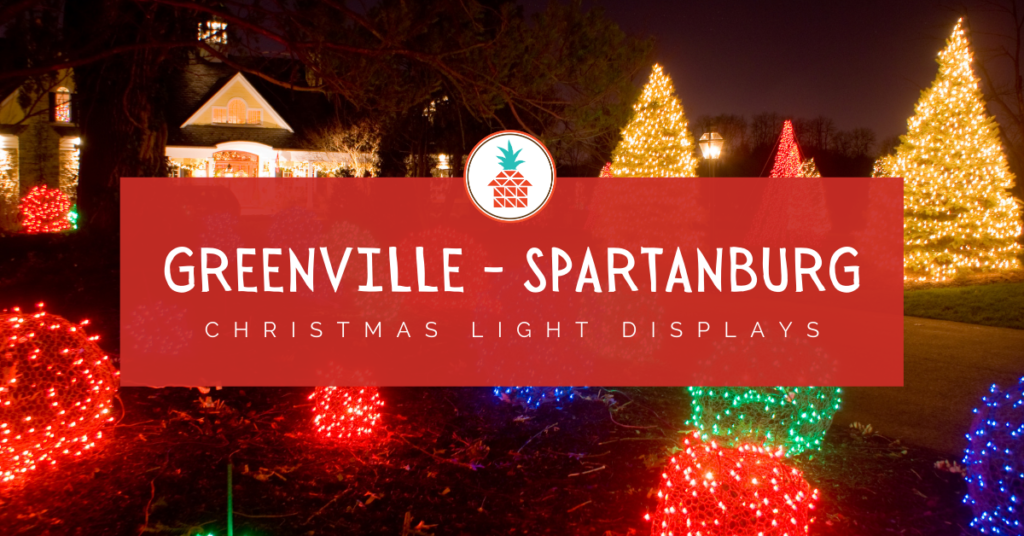 Drive-thru Light Shows
Upstate Holiday Lights Show at Greenville-Pickens Speedway
Starting at $30 per car, Greenville-Pickens Speedway adds sparkle to the holidays this season with the area's largest Christmas light show. Drive through a nighttime Christmas wonderland as 32 million colors set the sky ablaze, synchronized to the music of your favorite holiday classics… Visit this light show with attractions including a petting zoo, ice rink, and Santa's Workshop at 3800 Calhoun Memorial Highway, Easley, SC 29640. Nov. 26 to Dec. 31 at 6 p.m.
Holiday Lights Safari Benefit at Hollywild
In Wellford, for $7 per person, the Holiday Lights Safari Benefit at Hollywild features millions of lights! Enjoy a petting zoo and Santa's Village with your family. For an additional cost, drive through an enchanted deer forest and hand-feed deer, zebras, and other animals. It's located at 2325 Hampton Road in Wellford. Nov. 20 to Jan. 2 at 6 p.m. nightly, in Spartanburg County.
Holiday Lights Main Street Trolley Tours
Main Street Trolley is returning with their annual Christmas Light tours! Enjoy hot chocolate, Christmas music, and the very best Christmas light displays. The trolley tours operate throughout December. Ticket prices are $10.50 (plus fees) per person, and tours begin at the Magnolia Train Depot in downtown Spartanburg.
Christmas Lights in the Pacolet Amphitheater
Go see the Christmas Lights in the Pacolet Amphitheater! It's free to come through but they accept donations. Lights will be on Thursday – Sunday. 6pm till 10pm, or when traffic stops coming through. Santa will be at the lights Friday and Saturday 6pm – 8pm. Weather permitting. They have a concession stand with things like candy apples, fried oreos, boiled peanuts etc… Sunny Acres Road, Pacolet, SC 29372
Light Shows Provided by Homeowners
The Christmas House in Inman has over 100,000 lights synced to music. It's located at 360 Foster Road in Inman. Thanksgiving night around 5:30 pm – through New Year's Eve.
The Williams Family Display is located at 206 Pacolet Drive Landrum, SC 29356. They currently have 17,000 channels controlling over 30,000 lights!
Holiday Sights and Sounds is a wonderful lighting display that maintains a nostalgic feel with a modern twist! Check this display out at 417 Woodgrove Trace, Spartanburg SC.
Fountain Inn Christmas Lights is a static display with around 15k lights, inflatables and one of a kind pieces. (Check the Facebook page for updates on special events). 6 Chells Court Fountain Inn, SC.
The Peck Family Christmas display has thousands of lights, animated and static. Go see this display at 119 Crosshill Rd, Moore, SC.
The Dogwood Drive Griswold's feature an awesome light show with clips from your favorite Christmas movies and over 20 inflatables! This light show runs 24 hours a day, but it is better after dark. The movie clips only run from 6:00-9:00pm. 104 Dogwood Dr. Travelers Rest, SC.
Poole's Christmas Light Show located at 6264 Highway 92, Enoree, this spectacular display of over 28,000 lights synchronized to music is a FREE display that runs from Thanksgiving to Dec 26. Tune into 92.7 to listen to the lights!
---
Know of a light show not on this list? Let us know!
---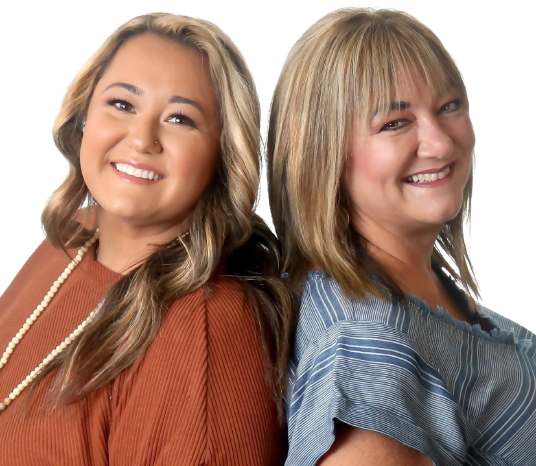 Team Matsuda Realtors are your local expert real estate agents in the Upstate of South Carolina. Considering buying or selling a house in Greenville or Spartanburg?
Call or text Team Matsuda at (864) 205-7653, lets grab a coffee and talk about how we can help you reach your real estate goals. Check out our Facebook page!