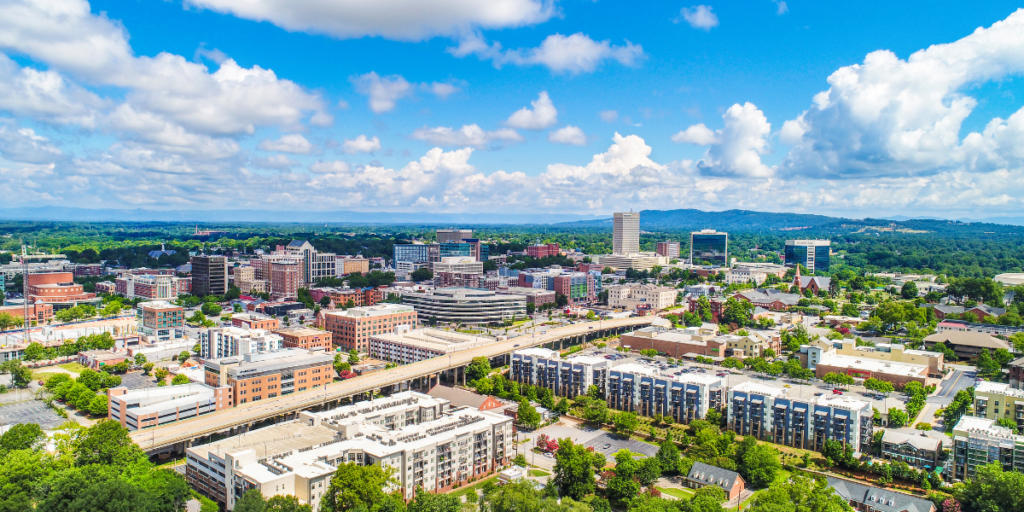 Get ready for an incredible summer in Greenville! Get ready to explore a plethora of exciting activities and make the most of your time in this vibrant city. Whether you're a local looking for new adventures or visiting for the season, we've got you covered with the ultimate guide to the best things to do in Greenville this summer. From outdoor escapades to cultural experiences, we've handpicked a variety of activities to ensure you have a blast. So, let's dive right into the top summer activities in Greenville!
Free Things to do in Greenville
If you're on a budget or simply love free activities, Greenville offers fantastic options that won't cost you a dime. Here are some delightful experiences waiting for you:
You May Also Like: Top Summer Activities for Kids in Greenville & Spartanburg, SC: Your Ultimate Family Fun Guide by Team Matsuda
Parks and Outdoor Adventures in Greenville
Embrace the great outdoors in Greenville with a wide range of parks and exciting activities. Here are some top parks and outdoor adventures that will create unforgettable memories: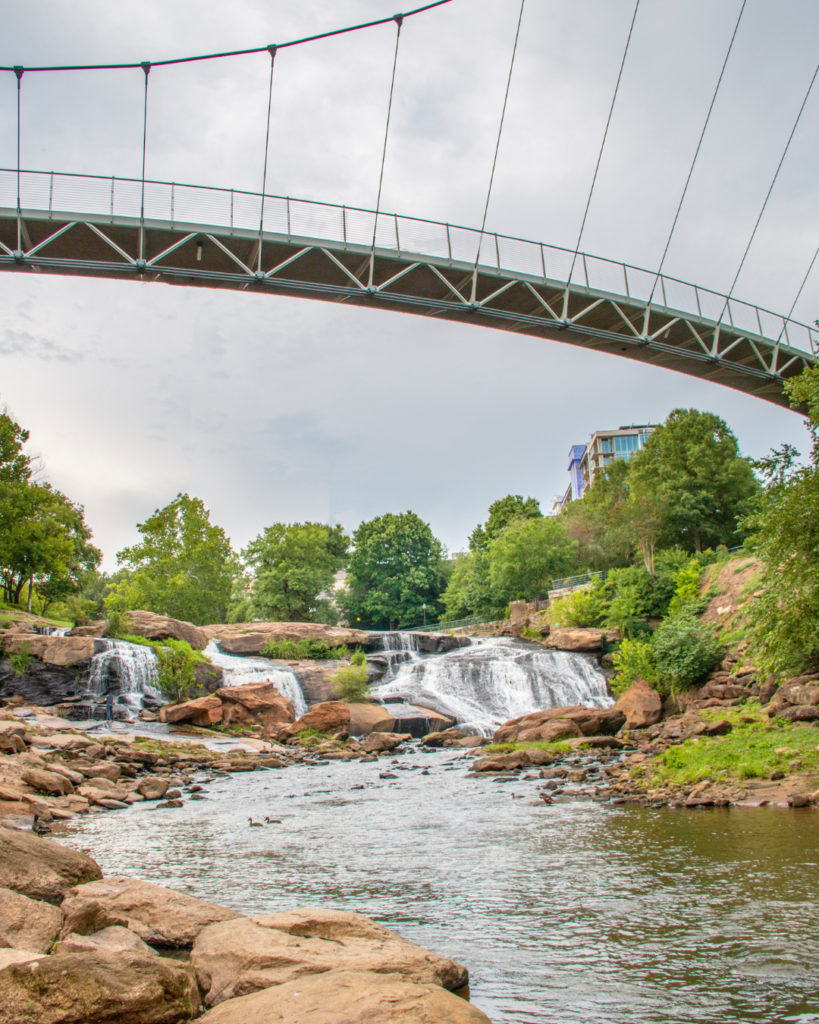 Indoor Attractions and Fun
When you need a break from the sun or want to explore indoor attractions, Greenville has plenty to offer. Here are some exciting options:
Make a Splash at Water Parks
Beat the summer heat and make a splash at Greenville's fantastic water parks. Enjoy thrilling water slides, splash pads, and pools for all ages at these water parks:
Discovery Water Park: Experience the excitement of thrilling water slides, splash pads, and pools at Discovery Water Park. It's a perfect destination for a day of fun and relaxation.
Otter Creek Water Park: Dive into exhilarating water slides, lazy rivers, and wave pools at Otter Creek Water Park. It's a water lover's paradise that guarantees a splashing good time.
Movie Theatres and Bowling Centers
When you need a break from outdoor activities, cool off in the comfort of Greenville's movie theaters and bowling centers. Here are some options for indoor entertainment:
Regal Cinemas Hollywood 20 & RPX and Regal Cinemas Simpsonville 14 & IMAX: Unwind and indulge in the latest blockbusters in the cool comfort of Regal Cinemas. Immerse yourself in captivating stories on the big screen.
Sparetime Entertainment: Have a blast at Sparetime Entertainment, a fun-filled bowling center. Whether you're competing or just having fun, it's the perfect spot for friendly competition and family fun. Lace up your bowling shoes, grab a ball, and aim for those strikes and spares. With a lively atmosphere and tasty food options, Sparetime Entertainment guarantees a memorable experience for everyone.
Stone Pin Company: Discover the charm of Stone Pin Company, a boutique bowling alley that blends vintage aesthetics with modern entertainment. Enjoy a game of bowling with friends or family and savor delicious food and drinks from their dining areas. Stone Pin Company provides a unique bowling experience in Greenville.
Explore the Cultural Side of Greenville
Immerse yourself in Greenville's vibrant cultural scene and discover the city's rich heritage and creative spirit. Here are some must-visit cultural attractions:
Satisfy Your Sweet Tooth with Ice Cream
Don't miss out on the delightful ice cream spots in Greenville. Treat yourself to some sweet and refreshing flavors at these top ice cream parlors: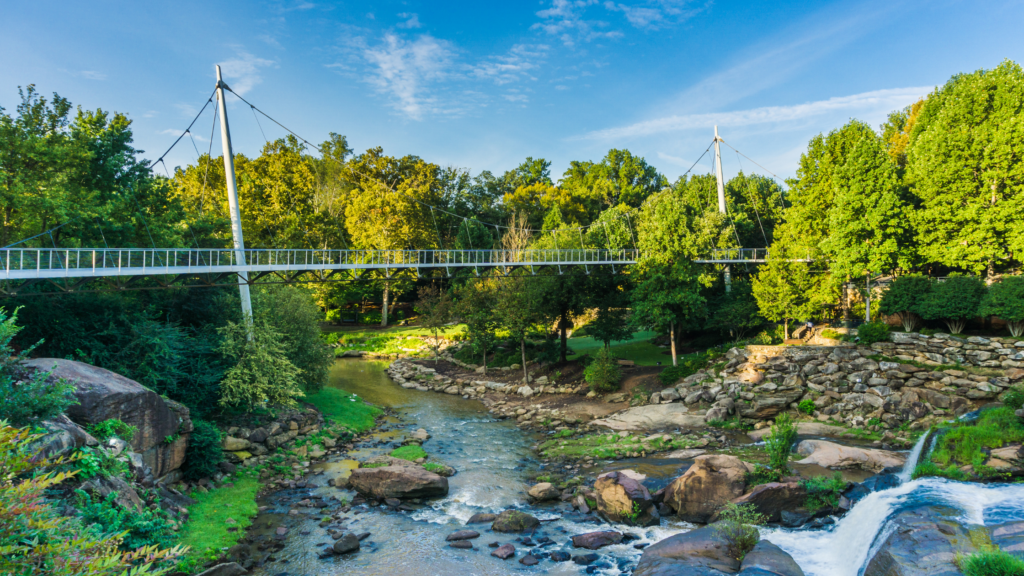 Unwind with Local Craft Brews
Greenville boasts a vibrant craft beer scene with local breweries that offer unique flavors and experiences. Here are some breweries to visit:
Double Stamp Brewery: Discover a diverse selection of craft beers at Double Stamp Brewery. Enjoy the flavors of finely crafted brews in a welcoming environment.
Swamp Rabbit Brewery and Taproom: Located along the Swamp Rabbit Trail, Swamp Rabbit Brewery and Taproom is the perfect spot to savor handcrafted beers. Relax and enjoy the cozy atmosphere.
Fireforge Crafted Beer: Unwind at Fireforge Crafted Beer and indulge in artisanal beers brewed with passion and creativity. The flavors will leave you wanting more.
Remember to check the operating hours and availability of attractions and events before visiting, as they may vary. With this guide, you're well-equipped to have an incredible summer in Greenville, filled with adventure, relaxation, and memorable experiences. Enjoy your time exploring the city!
By the way, we're always eager to hear from you! If you have any hidden gems or recommendations, we'd love to know. Feel free to reach out and share your favorite spots with us.
---
As a dedicated mother-daughter team, Team Matsuda Realtors brings 20+ years of local experience and a personal touch to the Greenville and Spartanburg real estate market. We love our community treat our clients like family, providing support before, during, and after the sale.
Call or text us at (864) 205-7653 to set up a coffee chat, and follow us on Facebook and Instagram for updates and property highlights. We're excited to welcome you to our family!