Get ready for an amazing summer in Spartanburg! This ultimate guide is here and curated to help you have a thrilling and affordable adventure. Discover hidden gems, explore downtown, cool off at splash pads, learn at museums, and enjoy the beauty of parks. We've handpicked a variety of activities for every interest. Whether you're seeking excitement or relaxation, Spartanburg has it all. Let's dive into the top things to do in Spartanburg this summer!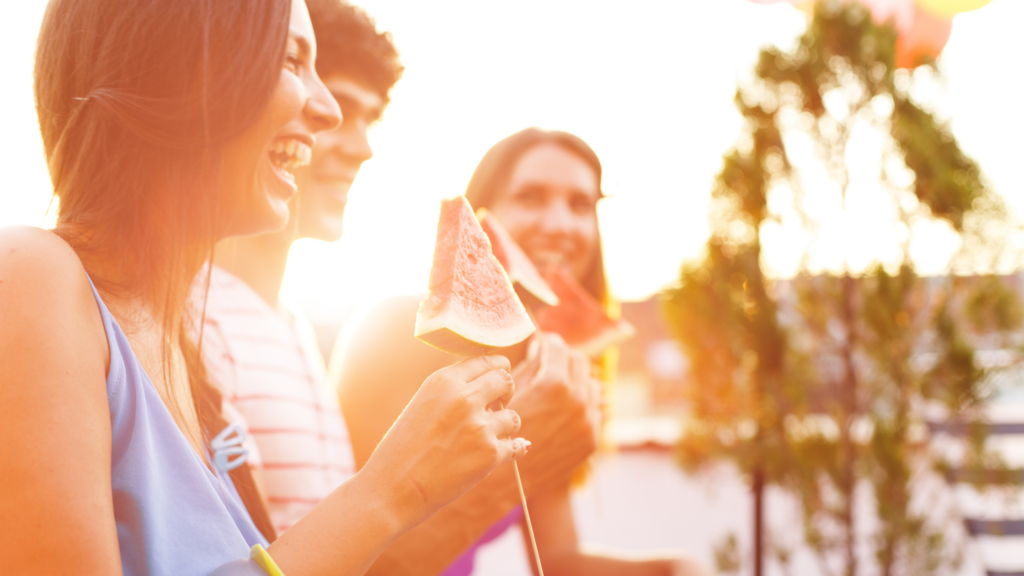 Things to do for free in Spartanburg:
If you're on a budget or simply love free activities, Spartanburg has some great options that won't cost you a dime. Here are some experiences waiting for you:
Explore Downtown Spartanburg: Enjoy a stroll through the downtown streets, where you'll find great shops, and mouthwatering eats. Immerse yourself in the local culture and soak up the unique vibe that makes Spartanburg so special. Check out all upcoming events in Downtown Spartanburg here!
Hub City Farmers Market on Saturdays: Let's show some love to our local farmers and artisans while treating ourselves to fresh, locally grown produce and unique goodies. Every Saturday, the Hub City Farmers Market comes alive with irresistible treats and a chance to connect with the vibrant community.
Lake Bowen: Beat the summer heat! Head over to Lake Bowen in Inman, where you can have a blast boating, fishing, or simply chilling by the water. It's the perfect spot to escape the scorching temperatures and create unforgettable memories.
Splash Pads in Spartanburg: When the sun gets too hot, take the kiddos to Spartanburg's splash pads at Tyger River, Barnet Park, or Airport Park. They'll have a great time while you kick back and cool off. It's a win-win! Plus, if you head to Airport Park, you might even catch a glimpse of planes taking off. How cool is that?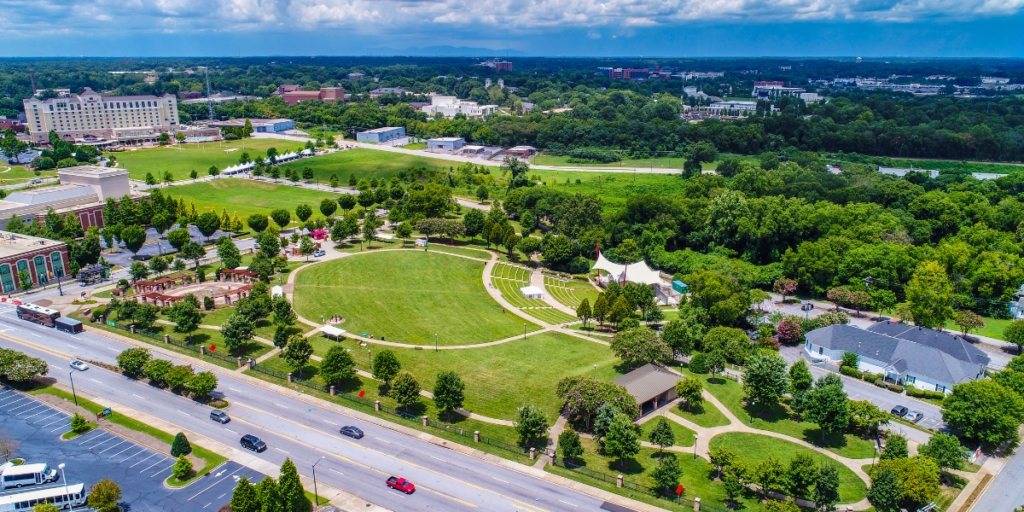 Hub City Railroad Museum: Step back in time and immerse yourself in the rich railroad history of Spartanburg at the Hub City Railroad Museum. Explore interactive exhibits, learn fascinating stories, and gain a deeper appreciation for the city's heritage. It's an educational and entertaining experience that will captivate visitors of all ages.
Spartanburg Art Museum: Marvel at the captivating collection of contemporary and traditional artworks created by local and regional artists. Experience the beauty and creativity that enriches Spartanburg's cultural scene. Check out the current exhibitions!
Sparkle City Mini Putt: Free and open to the public! Challenge your crew to a friendly game of mini-golf at Sparkle City Mini Putt. Get your putt-putt skills ready and see who can conquer the wacky obstacles with the fewest strokes. 
You May Also Like: Top Summer Activities for Kids in Greenville & Spartanburg, SC: Your Ultimate Family Fun Guide by Team Matsuda
Parks and outdoor activities:
Take a moment to embrace the great outdoors in Spartanburg, where you'll find beautiful parks and exciting activities. Here are some top parks and outdoor adventures that will create unforgettable memories:
Hatcher Garden and Woodland Preserve: With lush paths and beautiful blooms, it's the perfect place to relax, recharge, and reconnect with nature.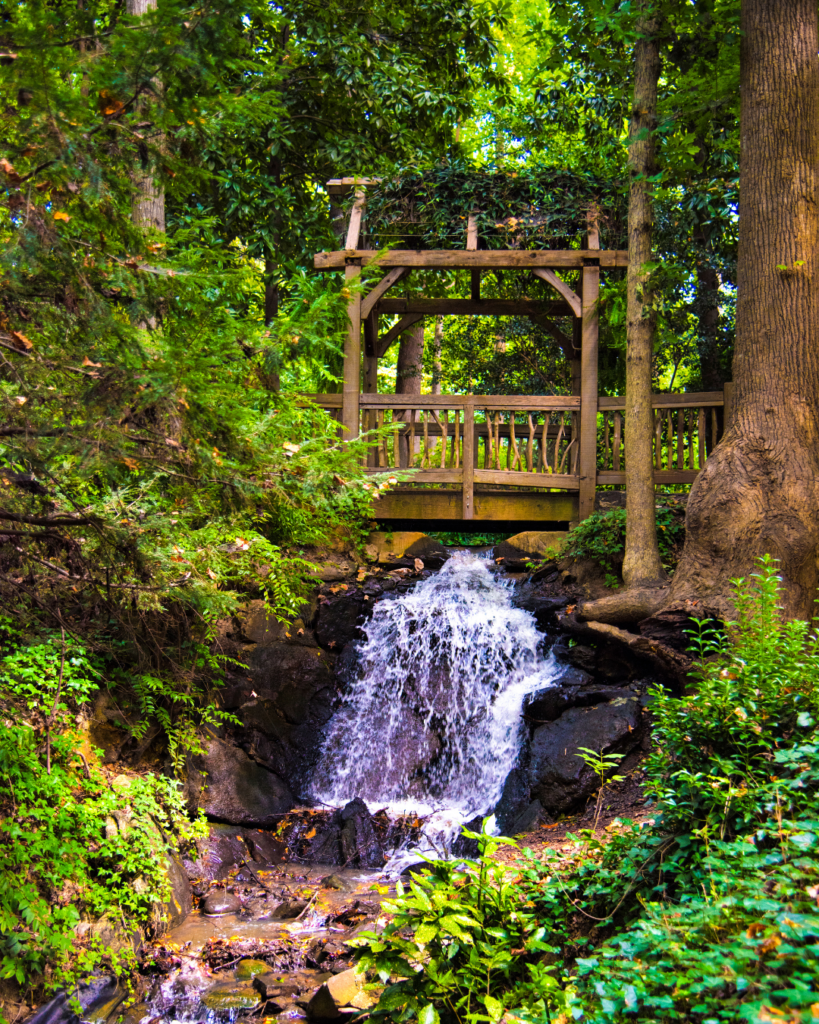 Mary Black Rail Trail: Whether you prefer walking, jogging, or biking, this 3.8 mile paved trail will take you through the heart of Spartanburg.
Happy Hollow Park in Converse Heights, Spartanburg: This hidden gem offers a playground for the little ones, grassy areas shaded by majestic trees, and perfect picnic spots. Grab a book, spread out a blanket, and let the peaceful atmosphere envelop you.
Experience the beauty of Cleveland Park, a popular destination for outdoor enthusiasts in Spartanburg. Enjoy it's playground and swings, lakeside park with fishing, an amphitheater & a promenade on the water, plus rental facilities for recreation.
Head over to the Hot Spot Skate Park in Spartanburg for street-style features such as steps, rails, ramps, and ledges. The park also includes a flow course with a pyramid and a half pipe with escalators, a spine, a camel hump, and an eight-foot vertical ramp leading back into the pyramid!
The Cottonwood Trail Preserve is a 115 acre urban preserve and trail system located minutes from downtown Spartanburg. Enjoy great views and friendly people!
Croft State Park: Whether you're up for hiking, camping, fishing, or horseback riding, this scenic park with offers endless opportunities for outdoor adventures. Some of the things you can do are explore 45 miles of trails, enjoy 20 miles of mountain biking trails, check out the 65 ft Advance America Bridge on the Palmetto Trail, and go fishing on Lake Tom Craig! Admission $3 adults; $1.50 SC seniors; $1 children age 6-15; age 5 & younger free.
Craft Axe Throwing: Try your hand at a new skill at Craft Axe Throwing – Spartanburg! Score points by throwing axes AKA hatchets or tomahawks at a giant dartboard-like target. The closer you get to the bullseye, the more points earned!
Shipwreck Cove: Get ready for a swashbuckling adventure at Shipwreck Cove, a pirate-themed water park. Dive into pools, zip down thrilling waterslides, float along the lazy river, and recharge at the snack bar. It's a perfect destination for some family-friendly water fun!
Indoor Attractions and Fun
When you need a break from the sun or want to explore indoor activities, Spartanburg has plenty to offer. Here are some fun options:
Go bowling with the whole family at Paradise Lanes. Not to mention that kids get to bowl 2 free games every single day!
Big Air Trampoline Park has attractions like no other park, including: 2,500 sq. ft. ninja warrior course, a mechanical bull, Rock Wall, Battlebeam, laser maze, and the Orbit! Come play dodgeball, basketball, jump on the huge main court and dive into the foam pits.
Speed Factory Indoor Karting: Race against your friends on the indoor karting tracks and feel the rush as you zoom past the competition.
Embark on an exhilarating adventure at Spartanburg's first and only Escape Room! Test your brainpower and skills in this thrilling experience.
Golf Courses
Woodfin Ridge Golf Course: Spanning 7,107 yards, this course winds along creeks, streams, and scenic Lake Bowen. With the majestic Blue Ridge Mountains as its backdrop, it's a golfer's paradise. Don't miss the challenge and charm of Jacob's Creek and the reservoir on select holes.
River Falls: Situated between Greenville and Spartanburg, they have an 18-hole Gary Player Signature course, that is perfect for all skill levels. With picturesque fairways, Diamond Zoysia greens, and the scenic South Tyger River, it's a golfer's dream. Enjoy superior playing conditions, shade tolerance, and early spring green-up with Diamond Zoysia.
Movie Theatres
$2 Movies at Regal Cinemas: Treat yourself to a cinematic experience without breaking the bank. Every Tuesday and Wednesday, Regal Cinemas offers $2 tickets for the first show of the day. Grab your family and friends, grab some popcorn, and enjoy your favorite family movies on the big screen.
$6 Movies at NCG Movie Theatre every Tuesday: Looking for more movie magic? NCG Movie Theatre has got you covered with $6 movie tickets every Tuesday.
Museums
Children's Museum of the Upstate – Spartanburg: Enjoy interactive exhibits and engaging activities! Your kids will embark on an adventure of learning and exploration. It's the perfect place for some quality family time and endless fun! Get your tickets!
Spartanburg Science Center: Engage in hands-on experiments, explore interactive displays, and deepen your understanding of the marvels that surround us. Prepare to be amazed!
Cool off with Ice Cream
Hub City Scoops: Offers a wide range of ice cream treats, including cones, sundaes, sandwiches, cakes, and flights. They offer nearly 60 rotating flavors, including non-dairy options, sugar-free varieties, and Italian ices. You can enjoy your ice cream indoors or outdoors, or take a stroll through Downtown Spartanburg.
Rocky Moo: Located near downtown Spartanburg, you can enjoy ice cream sandwiches made with fresh-baked cookies and brownies. Customize your treat with your choice of ice cream flavor and toppings, or opt for a classic sundae or "moo shake."
Averie's Ice Cream Shoppe: With a selection of more than 30 flavors, one of the standout treats is the Stuffed Shakes. These delightful creations feature Hershey's Ice Cream served in a frosted, rimmed Mason Jar, adorned with delicious toppings, making them perfect to show off on social media!
Cowpens Coffee & Creamery: If you're a coffee lover, you can enjoy specialty coffee from Dynamite Roasting Co. and choose from a rotating selection of 32 Hershey's Ice Cream flavors out of their extensive collection of over 100 options.
Strawberry Hill U.S.A.: They're for the fresh produce, but don't miss the neighboring Country Cafe and Ice Cream Parlor. Open year-round, it offers Southern meals and to-go desserts. Enjoy your sweet treats on the porch while rocking in a chair. Indulge in 12 homemade and 18 Gifford & Hershey ice cream flavors, along with milkshakes, sundaes, and more. The parlor is open daily from 10am to 8pm.
Enjoy Local Breweries
FR8yard: South Carolina's premier open-air biergarten and restaurant! With 16 taps, a wide selection of craft and domestic options, and fantastic wine and craft cocktails, it's the perfect spot for all occasions. Indulge in our delicious houseground sausages and more, while enjoying live music on the best stage in town. FR8yard is where the fun happens this summer – don't miss out!
Rockers Brewing Co.: Since 1997, they've grown from a small brewpub on Morgan Square to a beloved part of the Spartanburg community. With handcrafted brews, live music, sports games, and exciting events, there's something for everyone in their lively Tap Room.
Ciclops Cyderi and Brewery: With 30 taps, they offer a diverse selection of beer styles and ciders, including guest local taps. Enjoy a family-friendly atmosphere, delicious food, games, outdoor seating, and exciting events.
Holliday Brewery: With over 30 perfectly balanced recipes, they offer a variety of styles including their specialty, Tropical IPAs. Indulge in their flavorful creations and embark on a beer adventure like no other.
We've covered a ton of incredible summer activities in Spartanburg. But hey, we're always eager to hear from you! If you have any hidden gems or recommendations, we'd love to know. Feel free to reach out and share your favorite spots with us.
---
---
As a dedicated mother-daughter team, Team Matsuda Realtors brings 20+ years of local experience and a personal touch to the Greenville and Spartanburg real estate market. We love our community treat our clients like family, providing support before, during, and after the sale.
Call or text us at (864) 205-7653 to set up a coffee chat, and follow us on Facebook and Instagram for updates and property highlights. We're excited to welcome you to our family!